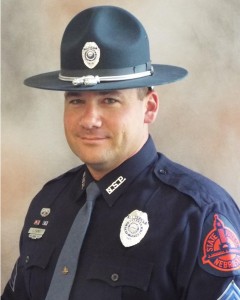 2015 Fall Conference 2015
Sergeant Cody Paro
A 15 year veteran of the Nebraska State Patrol and a former Marine.
Sgt. Paro is currently assigned to the Nebraska State Patrol's Training Academy located in Grand Island. He is the State EVOC Coordinator and instructs, Range, Simunitions, Defensive Tactics, Patrolling, CPR & First Aid and other courses as assigned.Sergeant Paro has worked in the Carrier Enforcement Division, Drug Investigations, and is a current SWAT team member.
Sergeant Paro will present the Nebraska State Patrol Program :
Civilian Response to an Active Shooter
Bobby Truhe : KSB Law
Bobby graduated with high distinction from the University of Nebraska-Lincoln honors program with a major in Spanish (ole!) and a minor in English in 2008. He graduated from the University of Nebraska-Lincoln College of Law with high distinction in 2011. Bobby claims to be father to the cutest baby in America. He will be fielding questions sent to him by association members and present pertinent information to keep us legally on track.
Janice Eret : Nebraska Department of Education
Presenting overview and update from State Advisory Council.