Taking the bus for the first time is a big step for your child. Help your kids get a gold star in bus safety by following these tips.The Hard FactsSchool buses are the safest mode of motorized transportation for getting children to and from school, but injuries can...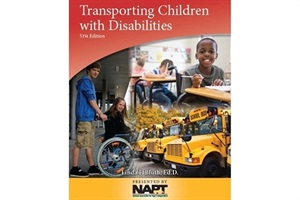 The fifth edition of Transporting Children with Disabilities is available through the National Association for Pupil Transportation (NAPT).The manual is authored by special-needs transportation expert Dr. Linda Bluth.The latest edition of Transporting Children with...
2016 Summer ConferenceKey Note SpeakerDr. Nancy Blackwelder.If you have not yet heard Nancy speak please check out her website at www.safebus.org. She has had a very impressive career in Education and Transportation and was honored with an article in School Bus Fleets...